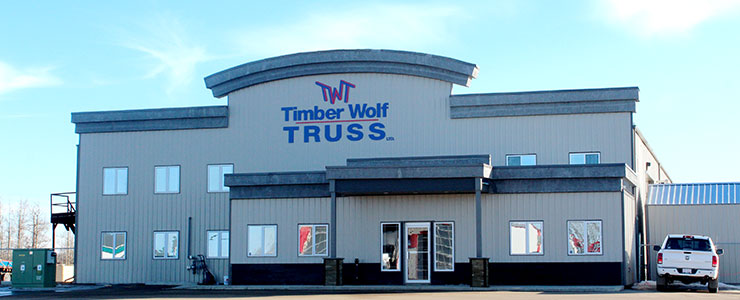 About Timber Wolf Truss
Timber Wolf Truss is a family-owned and operated business that has been manufacturing quality engineered roof trusses since 2002. With qualified staff and advanced equipment, Timber Wolf Truss is able to produce trusses efficiently and with a high standard for quality.
We also design and supply engineered floor systems using I-joists and Gang-Lam beams. The team of designers pay close attention to small details that may have a large impact on how the floor reacts. We exceed the requirements of the building code to ensure a quality design.
At Timber Wolf Truss, quality service to the customer is our main goal. Our company has been built on the fact that service is of the highest importance, and our customers appreciate it. Give us a try and see for yourself!
Get in Touch
Ready to get your project started and need a quote? Have some questions first? Fill out the form below or contact the professionals of Timber Wolf directly.
Hours :
Mon - Fri: 7:00am - 4:00pm
Saturday - Sunday: Closed